HEALING comes when you realize that your body is absolutely amazing and has tremendous capacity to heal, recover, rebuild and transform….it knows what to do when we support it via healthy nutrition and get our mind and emotional well-being aligned!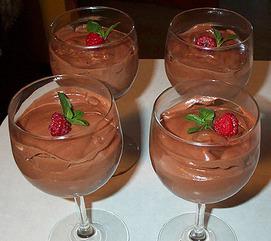 Ingredients:
2 fully ripe avocados, peel and pit removed
1/4 cup cacao powder
1/4 cup honey or agave
1/2 tsp vanilla extract
pinch of salt (optional)
Instructions:
Add the avocados to a food processor and mix until smooth.
Add the remaining ingredients and mix well.
Scoop out into small bowls or shot glasses and place in the refrigerator for 1 – 2 hours.
Top with chopped almonds or other nuts and berries or sprinkle with cacao powder (optional).
(To make it extra healthy I use raw cacao powder, raw honey and organic ingredients — ENJOY!)