At Dr. Katka Novakova's naturopathic clinic, patients frequently visit with us to address health concerns related to internally generated as well as external toxins. With over 80,000 different chemicals out there in the environment, thanks to insufficient regulation and oversight, more and more patients are finding that detoxification is necessary for achieving health and wellness. Liver, gallbladder, colon, kidney, skin and lung detoxification in Phoenix are among the clinic's specialties, and can be helpful in treating a number of illnesses and symptoms, including:
Allergies and food sensitivities
Chronic fatigue syndrome
Multiple sclerosis
Thyroiditis
Hormonal cancers (prostate, breast, uterine)
Depression
Headaches
Migraines
Low energy and excessive fatigue
Fibromyalgia
Miscarriages
Rheumatoid arthritis
Metabolic syndrome
Endometriosis
Fibrocystic breasts
Brain fog
Mood changes
Muscle pain of unknown origin
Chemical sensitivities
Infertility
Lupus
Diabetes
Fibroids
Poor concentration
Excessive forgetfulness
ADHD
Patients interested in natural detox in Phoenix have several excellent options, all of which Dr. Katka Novakova can assist in pursuing. These approaches include: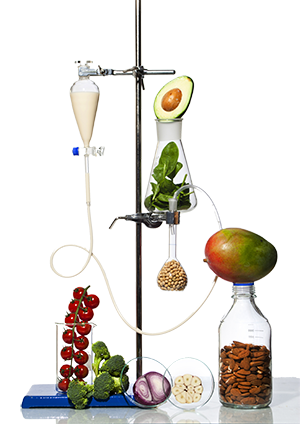 Safe products: Look for products that are free of toxins and scents when you shop for cleaning products, laundry detergents, skin care products, makeup and personal care products.
Healthy diet: A healthy diet with a good balance of nutrients is key to providing your body with the fuel it needs for natural detox in Phoenix. Lots of clean water and organic foods should comprise the bulk of a patient's diet. Raw fruits and vegetables, nuts and seeds, fresh vegetable juices and superfoods, combined with regular exercise, can make the most difference for detoxification in Phoenix.
Achieve daily bowel movements: A daily bowel movement, prompted by fiber and a magnesium supplement, is essential for eliminating toxins. Fiber can be found in raw foods, flaxseed, chia seeds and psyllium husks.
Cleanses: Occasionally, for patients with considerable buildup of toxins, more comprehensive measures may be beneficial. Colon and liver/gallbladder cleanses are among the areas in which Dr. Katka Novakova can help.
Detoxification in Phoenix is key to overall health. Identifying and reducing toxic exposure and encouraging natural detoxification through healthy eating and lifestyle choices can help patients achieve better overall health and wellness. Call Dr. Katka Novakova at 480-524-4304 to learn more.
---
Dr. Katka put together a Specialized 21 Day Cleanse
To best assist your body in eliminating toxins both from the liver and the colon reducing thus the overall toxic body burden.
"Our overall health is dependent on our body's ability to eliminate toxins."
~ Dr. Katka Novakova
Call us for more information at 480-524-4304
Here are two videos that help explain a bit more about what to expect with this 21 Day Cleanse and hopefully answer some question to help you make a decision.
Note: The supplements shown in these video have been now upgraded!
The second video contains more information about the cleanse and in the last 3 minutes a powerful testimonial from Charles ,whom this cleanse helped to changes his blood result! This cleanse is no longer a group experience, however you will receive my personal support nevertheless.