Medical ozone has been successfully used worldwide for over 60 years. Ozone has powerful anti-bacterial, anti-viral, anti-fungal properties, as well the ability to neutralize toxins, boost the immune system, and increase delivery of oxygen to all tissues. This combination of properties is why ozone is indicated to treat many conditions, such as cancer, circulatory disorders, heart disease, wound healing disturbances, chronic fatigue, and immune and autoimmune disorders (allergies, systemic lupus, and rheumatoid arthritis). Ozone therapy is extremely effective in fighting acute infections like colds, the flu, and upper respiratory infections as well as chronic conditions such as Hepatitis B and C, Epstein-Barr virus, Cytomegalovirus, Herpes simplex and Zoster viruses, Lyme disease, Streptococcal and Staphylococcal infections and Candidiasis. It is also a great support for disease prevention and can help increase athletic performance as well as decrease post-athletic recovery time. There are many ways to use ozone therapeutically: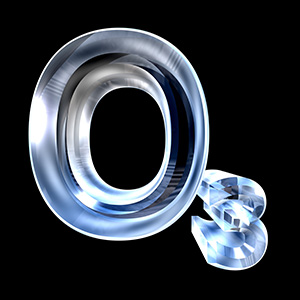 Ozone therapy MAJOR is effective for all above-mentioned conditions.
Ozone therapy MINOR is an intramuscular application of ozone mixed with the patient's blood, which is highly effective for treatment and prevention of flu, for treatment of acute onset of cold and upper respiratory infections, as well as chronic viral and bacterial infections. It is also effective as illness prevention before traveling.
Injectable Prolozone is the injection of nutrient rich solution and ozone gas into joints, trigger points, scars, and painful areas to help with pain, inflammation, and post-trauma and/or post-surgical recovery.
Vaginal insufflation with Ozone is useful to treat reproductive conditions and bladder infections/UTIs.
Colon insufflation with Ozone helps to treat diseases of the colon, such as IBD, colitis and diverticulitis. It also helps to increase the detoxification of the liver.
Ear insufflation with Ozone is used for bacterial or fungal ear infections. It does not cause any pain and children tolerate it well.
_____________________________________________________________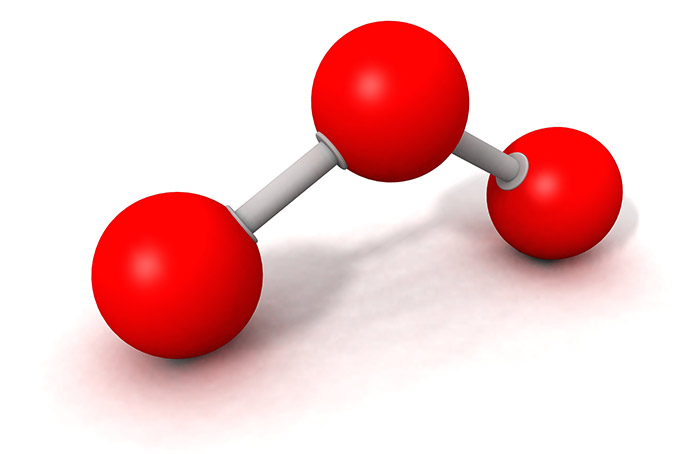 The History and Benefits of Ozone Therapy
By Dr. Katka Novakova, MD (Europe), ND
Ozone is a gas made of three oxygen molecules whose unstable electron makes it a powerful oxidizer that is able to kill bacteria, viruses, fungi and other toxins. Commercially, ozone is used for water purification treatments, to help break down toxic wastes, to disinfect surfaces in the pharmaceutical field, and to preserve stored foods in the food industry.
The history of ozone use in medicine goes back to the early 1900's when Dr. Joachim Hansler invented the first reliable ozone machine. Ozone was then successfully used in World War I to treat German soldiers affected by gangrene due to infections that thrive in an environment without oxygen. Exposure to ozone, which was done by putting the affected extremity into an airtight bag and filling the bag with ozone, helped to destroy the harmful bacteria.
The first use of ozone intravenously (major autohemotherapy) was done in the 1940s and 1950s and its development is credited to Dr. H. Wolff. It is the most common ozone treatment today and is used by thousands of physicians worldwide in countries like Germany, Austria, Switzerland, Italy, France, England and Canada as well as in Russia, Eastern Europe, Cuba and Mexico.
During a major autohemotherapy treatment, 200cc of blood is withdrawn from the body into a vacuum-sealed glass bottle using a closed sterile system. The blood is then mixed with precisely measured amounts of ozone and oxygen and reinfused back into the body. Ozone can also be administered by colon or vaginal insufflation. With colon insufflation the ozone enters the hepatic plexus and can be used to treat not only diseases of the colon but also to increase the detoxification of the liver. Vaginal insufflation is useful to treat reproductive conditions and bladder infections. Another effective way to use ozone is in a minor autohemotherapy. This involves taking out a small amount of blood, ozonating it and injecting it into the muscle. This stimulates the body's immune system, especially the second line of defense and helps to eliminate chronic viruses, inflammation and other foreign substances from the body.
Ozone can also be infused into olive oil for topical application of fungal infections. Small doses can be used in the ear for the elimination of ear infections and chronic candidiasis. Ozone can also be used to treat non-healing wounds and skin infections by bagging the area and infusing it with the gas.
In addition to killing viruses, destroying bacteria and eliminating fungus, ozone therapy supports many of the body's basic functions. For example, by activating red blood cell metabolism, ozone leads to increased delivery of oxygen to all body tissues and, because it helps to dilate constricted blood vessels, allows for better blood flow.
Ozone also increases the efficiency of the body's own antioxidant system, helping to eliminate excess free radicals which are know to be the cause of many degenerative diseases. Perhaps the most powerful effect of ozone, however, is in boosting the immune system. By stimulating the production of white blood cells and the release of immune system messengers, called cytokines, ozone helps the body to fight multiple infections and inhibit tumor growth.
This combination of properties is why ozone is used to treat cancer, circulatory disorders, heart disease, wound healing disturbances, chronic fatigue, immune and autoimmune disorders, such as allergies, systemic lupus and rheumatoid arthritis.
This article was published in Ezine Articles
~~~~~~~~~~~~~~~~~~~~~~~~~~~~~~~~~~~~~~~~~~~~~~~~~
Drs. Rowen and Mercola discuss the health benefits of bio-oxidative therapies (such as ozone therapy, ultraviolet blood irradiation therapy, and intravenous hydrogen peroxide therapy) – please note that I'm trained in and administer all of them and will be happy to share with you more information about their efficacy and healing properties . ~ Dr. Katka (480-524-4304 )