Dr. Katka Novakova
Dr. Katka Novakova believes there is more to healing than just drugs and surgery. As a naturopathic physician, she approaches each patient's health with the goal of addressing body, mind and spirit to achieve full health and wellness, offering treatment options for a full range of chronic and acute conditions.
Learn More

Naturopathic Doctor in Phoenix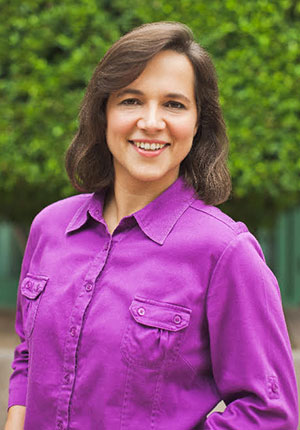 The human body is a powerful system with the innate ability to heal. Dr. Katka Novakova is a naturopathic doctor in Phoenix who believes health is a person's natural state of being. Her goal is to work with patients and help them feel vibrant and empowered as they embark upon the journey toward better health and wellness. As a holistic doctor in Phoenix, Dr. Katka Novakova goes beyond drugs and surgery to treat chronic and acute medical conditions with natural treatment options that address the needs of the body, but also of the mind and spirit.
Dr. Katka Novakova offers a variety of natural healing options to patients, including botanical medicine, medical ozone therapy, UV light therapy, spinal manipulation, homeopathy, counseling and more. These and other treatments can be used in the healing and prevention of an array of health issues, ranging from allergies and chronic fatigue to digestive problems, weight problems, cancer, chronic pain and more. As a holistic doctor in Phoenix, Dr. Katka Novakova focuses on treatment options designed to help patients heal mind, body and spirit alike. If you're having health problems or are looking to rejuvenate yourself through healthier practices, here are several reasons to call Dr. Katka Novakova:
Her clinic specializes in holistic treatments for body, mind and spirit.
She has been treating patients in Phoenix since 2004.
Her clinic has a membership with the Better Business Bureau.
Holistic treatment options can be used to treat a variety of chronic and acute conditions.
Her approach emphasizes the roles that patients can assume in working toward improved health and wellness.
Call Us Today
Reach out to Dr. Katka Novakova today to schedule an appointment or learn more about holistic health care options.