"Honoring your body is the key to a happy and healthy live!"
~ Dr. Katka Novakova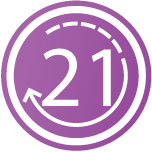 Do you feel there is more to health and healing than just healthy diet, just exercise, just the right supplements and the right self-help technique?
YOUR BODY IS THE KEY to connecting all the dots – it knows how to heal itself and it knows how to stay healthy, allowing you to feel alive and vibrant again!
This class will help you to RECONNECT WITH YOUR BODY, to find the healing power within and to help you feel worthy of making healthy choices in your life! (All those will be discussed in detail and you will get a PDF guide book to return to as often as you need.)
Together we will set on a journey of helping you to HONOR YOUR BODY on a daily basis, creating thus a lasting new and healthy pattern for the rest of your life!
You will be supported for the whole 21 days via 4 LIVE calls, inspirational messages to your inbox and a private FB page.
WHEN:
Thursdays, October 25th – November 15th, 2012;
5:30 – 6:30 pm PST
Class one: October 25th
Class two: November 1st
Class three: November 8th
Class four: November 15th
WHERE:
In the comfort of your home (classes will be recorded for you to listen at the time that works for you)
WHAT YOU WILL NEED:
Pen, paper, phone, open mind and willingness to go for it all the way!
Class Price: $245
Registration is now closed! Watch this page for the next session date!